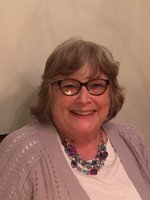 Sheila Swan Taylor
Wilton – Sheila S. Taylor, 65, died on Wednesday January 9, 2019 at Albany Medical Center surrounded by her loving family after a courageous battle with cancer. Born in Canandaigua, New York she is the daughter of the late Donald Swan Sr. and Frances (McMahon) Swan.
Sheila was born and raised in western New York and graduated from Victor Highschool in 1971 and later earned her Bachelors Degree in Education from Brockport State University. She worked for Strong Hospital in Rochester for more than 20 years before finishing her career with The Healthcare Association of New York State.
Sheila is survived by her beloved husband, Robert E. Taylor of 44 years; her devoted son, Matthew (Cherie) Taylor; and her cherished granddaughter, Alexandra Taylor. Sheila is also survived by 15 brothers and sisters, brother and sisters in law, nieces, nephews, cousins and dear friends. She was predeceased by one brother.
A memorial service will be held for Sheila on Saturday January 26th at 11:00 a.m. at the First Presbyterian Church of Glens Falls, 8 West Notre Dame Street Glens Falls, NY 12801.
Those wishing to remember Sheila in a special way can make memorial contributions in her name to the Donna M. Crandall Foundation, 50 Traditional Lane Albany, NY 12211.